The PropAir Sleeper supports your spine curvature so you have less stress and less pain. Your energy and needs change daily, PropAir Sleeper changes with them. Reduce your back and neck pain. Improve your breathing. Reduce nerve root pressure while resting. Improve your sleep quality. PropAir Sleeper gently and correctly supports your spine. This product was developed over two years with scientific research testing and retesting of materials, design and function. 95% of test subjects agreeed PropAir Sleeper helped.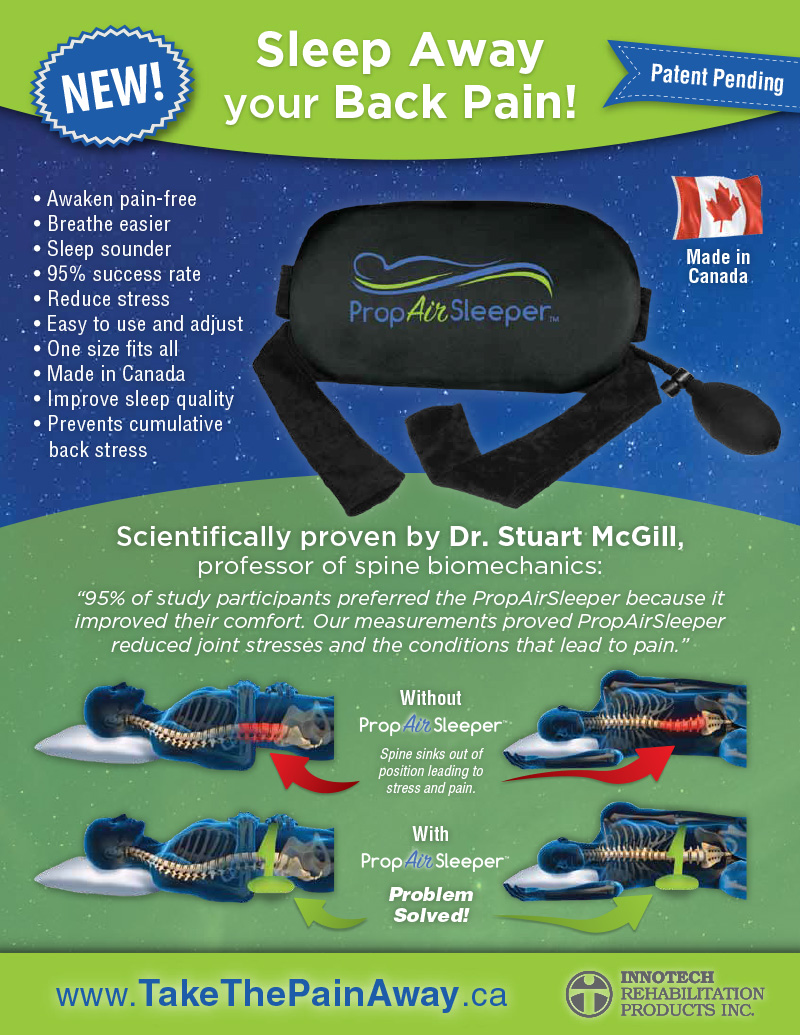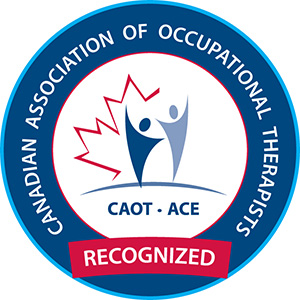 Washing Your PropAir Sleeper:
The fabric that contacts your body is treated with antimicrobials to make the product resistant to fungus, bacteria and odour. The internal foam is an open cell foam that allows for breathability. The satin side allows for easy movement if you are shifting while sleeping. The tie straps are made with our unique fabric that allows you to tie the PropAir Sleeper as you would a bath robe and have it remain in place as you sleep. To wash: Hand wash in warm water with a mild detergent, squeeze out excess water and lay flat to dry.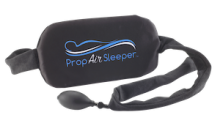 Référence:
PropAirsleeper-BLK