LumbAIRPlus portable backrest inflatable support cushion works great in a bucket seat, airplane or anywhere. Check our unrivaled features. Our long wearing antimicrobial treated fabric, 15 year foam, an easy push button valve, a lifetime air guarantee, order from us, the inventors of this fine product. Highest quality. Made in Canada.
Portable Health and wellness support.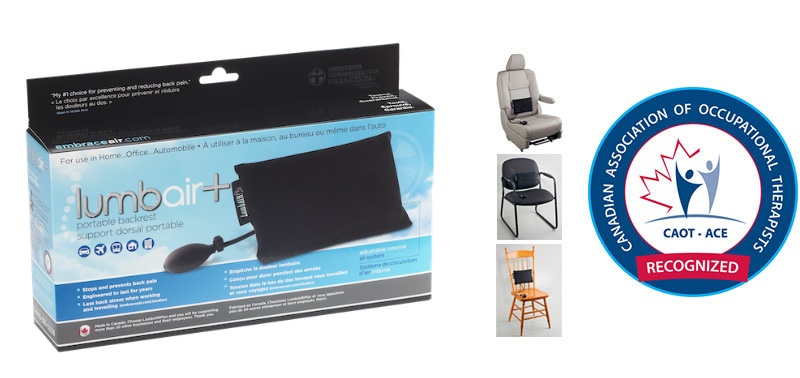 How to Use
Position LumbAIRplus behind you.
Wait 5 minutes.
Inflate to your comfort level.
Change amount of air inside (some days you will want more support, some days less) to prevent damage due to extended sitting.
*Use of this product is proven to prevent cumulative stress and relieve pain by correctly supporting the Lumbar spine. See the proof.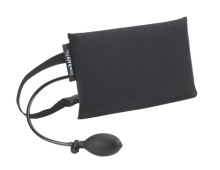 Référence:
LumbAIRPlus-BLK