ADJUSTABLE SUPPORTS FOR YOUR COMFORT & RELAXATION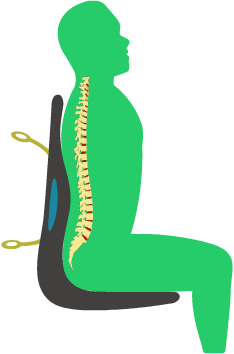 Comfort Control
For that Perfect Fit
Comfort Control uses an internal air support chamber.You adjust the amount of support to fit your changing needs. By using the straps, you raise or lower the support to find your unique, perfect fit.

Comfort Control means Custom Comfort for years of relaxed living.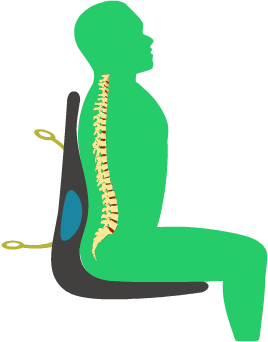 Target your Lumbar spine by raising(Top strap) or lowering (bottom strap) the Internal air cushion.;
Adjust the firmness/softness by squeezing the bulb or pressing the push button valve.
Adjust air intermittently to promote back health.
Easy to use.